Fishers Pointe Cooperative Preschool
Summer Camp 2013
Does your child ask to see his/her friends during the summer? Does your child ask when school is going to start again during the summer? Have you had a hard time finding a hands-on, developmentally appropriate summer program? If you answered yes to any of these questions, Fishers Pointe Cooperative Preschool has the alternative for you!
Beginning on Tuesday, June 4th, we will be offering two or three special themed mornings (Tues/Thurs or Tues/Wed/Thurs) each week from 9:00-12:00 pm, for a total of 9 summer camp sessions.Each of our 9 summer camp sessions will be open to kids ages 2-7 year olds. The structure will be similar to a school day.There will be songs, stories, crafts, and free play. A snack and drink will be provided. We will have weekly themes which could include Superheros, Camping, Pirates, Water play. Contact Fishers Pointe at info@fisherspointecoop.org or call (317)721-3727 to hear more, or to schedule a tour.
View the Summer Camp Curriculum

View the 2013 Summer Camp registration form
2013 - 2014 Registration
We are now enrolling for the 2013-14 school year. To hear more about Fishers Pointe, or to schedule a tour and a chance to meet the teachers give us a call. Spots are filled on a first-come, first-served basis...so don't delay!
Contact info@fisherspointecoop.org or call (317) 721-3727.
Get to the POINTE Inaugural 5k and Bubble Dash
Get your family, friends, neighbors, and colleagues excited about starting out the summer with a great family event! The event will kick off at 8:00am with the 5K walk/run. The kid's Bubble Dash will follow the race at about 9:00am.
All proceeds from the Get to the POINTE 5K and Bubble Dash will go toward the building of a natural playground for our school.
Register online here or contact us at 317-721-3727 for more information.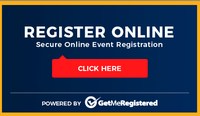 News & Announcements
Summer Camp 2013 is now enrolling!
We are currently enrolling for the 2013 - 2014 school year! (School year runs Sept. '13 - May '14)
In The News
Now Accepting PayPal
Newsletters
Contact