Fishers Pointe Cooperative Preschool
NATURE'S POINTE WEBSITE COMING SOON!
We are excited to announce that have changed our name to Nature's Pointe Cooperative Preschool! We are in the process of launching our new website at www.naturespointe.org Check back soon to see our new site and all that will have to offer!
Parent's Day Out 2013
Beginning on Thursday, November 7th, we will be offering a Parent's Day Out program each Thursday from 9:15 am-1:15 pm. The program is open to kids ages 2-5 years old. There will be songs, stories, crafts, and free play. A snack and drink will be provided; parents should send the child to the school with a brown bag nut-free lunch. Contact Jennifer Witherbee at jenhowes@hotmail.com or call (219) 608-7148 for more information.
2013 - 2014 Registration
We are now enrolling for the 2013-14 school year. To hear more about Fishers Pointe, or to schedule a tour and a chance to meet the teachers give us a call. Spots are filled on a first-come, first-served basis...so don't delay!
Contact info@fisherspointecoop.org or call (317) 721-3727.
Get to the POINTE 2nd Annual 5k and Bubble Dash
Get your family, friends, neighbors, and colleagues excited about starting out the summer with a great family event! The event will be held on Saturday, April 26, 2014 at Dillon Park in Noblesville and will kick off at 9:00am with the 5K walk/run. The kid's Bubble Dash will follow the race at about 10:00am. A discounted registration is offered through October 31st so register now!
Register online here or contact us at 317-721-3727 for more information.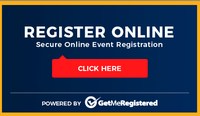 News & Announcements
Summer Camp 2013 is now enrolling!
We are currently enrolling for the 2013 - 2014 school year! (School year runs Sept. '13 - May '14)
In The News
Now Accepting PayPal
Newsletters
Contact